People are always complementing me on my great skin, to which I always bashfully respond, "Thanks!" And then I feel compelled to tell them how they too can have a beautiful complexion. I know that some of my epidermis good fortune can be attributed to a healthy diet and good genes, but mostly it's the result of a copious use of sunscreen. I love the sun just as much as anyone, heck I live in California, so it's hard to avoid, but I have always made sure to protect myself with lightweight breathable clothing, a sunhat (a must and I highly recommend the ones from my good friends at Head'n Home Hats) and a generous lather of zinc oxide.  Aside from premature aging, excessive sun exposure can also lead to skin cancer, however, there are some sunscreens that do more harm than good.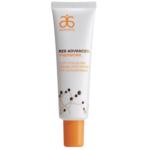 Several years ago I visited a dermatologist who told me she didn't believe in sunscreen because she thought the risks associated with them were worse than the damage caused by the sun's harmful rays. She went on to explain that what you put on your body can get into your blood stream and organs and the ingredients found in most sunscreens are not safe. Now with the advent of mineral based products, we don't have to worry about that anymore, but aside from the use of sunscreen, there is much more you can do to keep your skin hydrated and looking dewy moist and fresh. To that end, I'd like to share with you some of my favorite pre and post sunbathing products.
In order to achieve an even tan and overall glow, you must first smooth out all the rough patches and Arbonne's Rescue and Renew Detox Scrub does the job. It polishes away dry dead skin cells and helps improve the overall appearance of radiant, brightened skin leaving you with the look and feel of silky soft skin. It's formulated with pure essential oils of grapefruit and orange, which are known to create a sense of energy and increased invigoration to really get you going!
For post sun care or anytime of the day for that matter, I cannot live without the Detox Gelee. I actually use this product every morning after I get out of the shower. Since it's a gel, it has a light, whipped feel to it and absorbs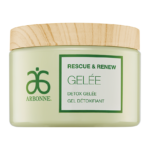 quickly and has a very cooling effect, which can be very comforting this time of year. It's great for aching muscles and even analgesic on cuts and bruises. The key ingredients are essential oils of lavender, grapefruit, orange and tangerine, when combined create a sense of relaxation. Green algae replenishes the skins natural lipid barrier, vitamin E to retain moisture and malachite extract that acts as an antioxidant to protect against environmental dryness.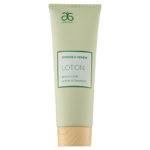 For overall skin hydration, (in addition to drinking lots of water) I like to mix together the Detox Body Lotion and the Detox Body Oil. It alleviates the "crepey" skin look so if you got that going on, give this a try. The lotion contains alfalfa and chicory extracts to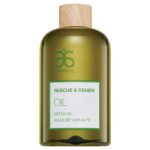 improve skin tone and smoothness and the shea butter acts as a body conditioner. Vitamin B5 acts as an humectant and emollient. Grape seed and sesame oils support collagen, helping to promote firming looking skin.
All of the products listed above are safe for all skin types including sensitive skin, dermatologist tested, cruelty free and vegan! Safe, pure and beneficial inspired by nature and scientifically tested. So go forth and enjoy the sun safely!